"What About Bob" is Home HealthCare Today's new column, featuring news you can use from Bob McQuown, a seasoned RT. It will feature news stories, products, reader questions and info, all from the perspective of a fellow Home Healthcare Warrior.
---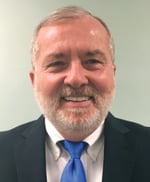 Dear Fellow Homecare Colleagues,
My name is Bob McQuown and I am the Manager of Clinical Resources for Applied Home Healthcare Equipment located in Westlake, Ohio. In future issues of Home HealthCare Today, I would like to see this space used as an informational platform. It will feature some of our product lines, and areas of interest as to what is happening in the Homecare industry.
I would also like to give you the opportunity to voice your opinions on key industry topics or maybe you would like to pass on a success story that could benefit others. The goal is to provide you with a format that will be useful to you.
A little about me: After 42 years in Respiratory Therapy, I recently retired from the Cleveland Clinic, where 10 years ago, I started a Durable Medical Respiratory company. This was a respiratory only business. Oxygen, aerosols, CPAP devices, suction machines, and cough assist devices made up the majority of the business. We did not do hospital beds or bent metal. We started with approximately 200 patients.
In our first month of business, we received 44 new referrals. Ten years later, the patient count had grown to 16,327 active patients. We were growing at a rate of 350 to 400 new patients per month. We serviced 14 counties in Northeast Ohio from one location and I had a staff of 20 hardworking employees. We served patients from all around the world. For those not familiar with the Cleveland Clinic, it consists of a 10 hospital health system with 18 family health centers, and approximately 46,000 employees. It is a 6+ billion dollar entity.
Prior to starting the DMR business at the Clinic, I worked for an oxygen transfilling company to help them start a new DME company, was the Homecare Manager for a local family-owned DME that had 3 locations, started a DME company for a 250 bed hospital in Stark County Ohio, was the center manager for a national homecare company (which was my introduction to homecare) and prior to that, I was a manager of a respiratory department of a 250 bed hospital in the greater Akron Ohio area for over 9 years. I began my respiratory career back in 1973 after serving 4 years in the US Navy as a Navy Corpsman during the Vietnam era.
Like I said earlier, I retired in May of 2015; well—semi-retired. The fine folks at Applied are nice enough to let me work part time as their Manager of Clinical Resources. So that brings me here… I welcome this new challenge.
I look forward to hearing from you in the future. My contact info is below. So keep a lookout for your next issue of Home HealthCare Today. Hopefully, you will find something of interest to you.
Sincerely,
Bob McQuown, R.R.T. Manager of Clinical Resources
Applied Home Healthcare Equipment
bmcquown@applied-inc.com
SaveSave
SaveSaveSaveSave
SaveSaveSaveSave
SaveSaveSaveSave
SaveSave
SaveSave